Mekorma Blog
Get the latest information on your AP software, best practices and industry news
Mekorma Payment Hub latest x78 build release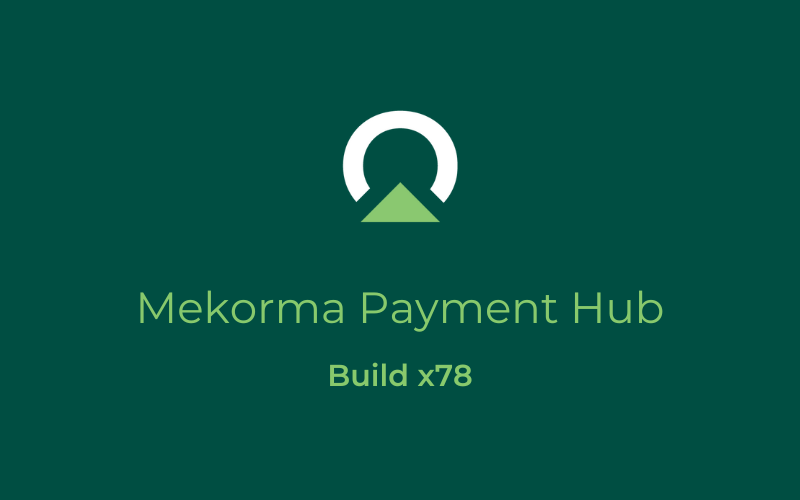 Hello Mekorma Users! We are pleased to announce the release of Mekorma Payment Hub build x78, which features a broad array of new functionality, and significant upgrades to our Enhanced Electronic Payments product. This build was not initially intended to be a big release, but with your input, we found that we could go the extra mile to deliver on your requests.
Mekorma Payment Hub
We continue to enhance our Task-based Security model, bringing further parity with our Legacy Security model. As a current user you might be wondering why it would be beneficial to switch from your current security options; watch this video to see the new possibilities. Those using checkbook-based security with shared passwords, I highly recommend you look at the new batch authorization process. This option will eliminate shared passwords, add tracking to batch approvals, and give Authorizers the ability to review and approve from their own GP system. Those using User ID-based security can now add unlimited threshold levels, and configure different threshold/ signature options for each checkbook - within the same company or across companies.
Enhanced Electronic Payments
Two of the most compelling additions to our ePayment system are as follow:
Credit Model: In addition to the existing pre-funded model, ePayment customers can now process virtual card payments using a credit model. The virtual card provider will extend a no-cost line of credit to qualified customers. Reimbursement to the virtual card company for settled cards will automatically occur on a regular basis, allowing you to retain cash in your company's account longer – similar to the floating period you enjoy with issued checks today.
As such, we have added new windows that allow for detailed management of your virtual card payments; thorough tracking of all electronic payment batches; and the ability to assign unprocessed ePayment batches to other GP users. Users can also easily dispose of batches that are unable to be processed by the ePayment service for any reason.
Support for Multiple Checkbooks: Along with the new credit model, Mekorma has introduced the ability to add more than one account to your ePayment processing. Accounts can be set up using either the pre-funded or credit processing model. We are truly pleased to offer increased flexibility in this regard.
Integration with Binary Stream's MEM
In response to new features released by Binary Stream within their Multi-Entity Management product, build x78 includes a more complete integration with Mekorma Multi-Batch Management's action board functionality. Binary Stream and Mekorma continue to demonstrate a successful Microsoft Dynamics GP ISV community partnership, bringing desired enhancements to multi-entity payment processing within Dynamics GP.
---
We hope you find these additions as exciting as we do! Please do upgrade to Mekorma Build x78 and check it out for yourself. For those of you who learn best visually, I now invite you to watch our x78 Release Notes video
Most Recent Blogs