Mekorma Blog
Get the latest information on your AP software, best practices and industry news
Care and Feeding of Your Mekorma Software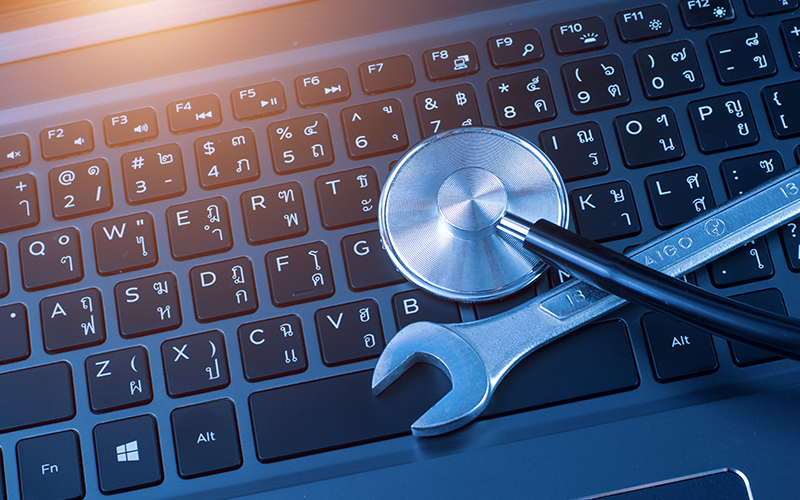 All your software programs need care and maintenance. Experts will agree that performing upgrades will always keep your systems in tip-top shape, just like you would when you give your car a tune-up and oil change.
If you own Mekorma Payment Hub, formerly MICR, you may be familiar with downloading builds. A build is essentially revised source code, released as usable software that includes new features. Typically, Mekorma releases a build every quarter to keep the software current, fix any outstanding issues and improve your experience!.
Mekorma is diligent in providing easily accessible downloads to our latest builds. As of this writing, Mekorma has posted the latest product download on our website as Build x80 (b80), which references its incremental release number, and can be found here.
Now, you may be thinking…why should I upgrade when everything is working fine? Great question.
Like with any investment, your software needs to be kept up to date. In our release notes, you will find New Features and Changes, Issues Fixed and Hotfixes across all our solutions: Payment Hub, MEM Connector and the newest addition to our product suite, PowerApprovals.

Once you upgrade Dynamics GP, it's critical that you upgrade your Mekorma build to ensure compatibility.

If you are interested in adding PowerApprovals to make the approval process flow with more ease, it's required to be on the current build.


And here are some cool new features among many that you can take advantage of…
Our Enhanced Task-Based Approval Workflow integrates with Microsoft Dynamics GP security and features multi-level thresholds.

You can now process payments across all your GP companies and checkbooks using the Mekorma Action Board. The Action Board offers full integration with Safe Pay, EFTs and Binary Stream's Multi-Entity Management.

Mekorma's smart table maintenance and upgrade engine with table versioning control and enhanced upgrade history interface allows you to export into Excel for auditing and support.

The benefits don't end there, because our enhanced Audit Log capabilities give you much-needed visibility into who approved outgoing payments, and when.

And for added security and peace of mind, we now store signatures and logos in SQL instead of locally.
Keep in mind that you can always contact our Support Team in the event you have any questions or issues with downloading the Payment Hub. If you are interested in more extensive product implementations or assessments of your current AP process, please reach out to our Professional Services experts. They are always happy to assist you.
Most Recent Blogs