Mekorma Blog
Get the latest information on your AP software, best practices and industry news
How to delegate approval workflow tasks when you're out-of-office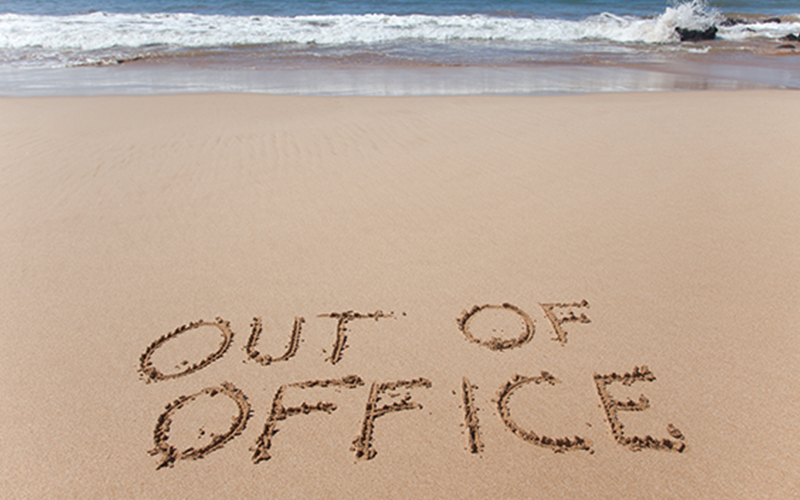 Summer is here, and well-deserved vacation - or staycation - plans may be on the horizon.
If you typically handle payment approvals as part of your company's AP workflow, Mekorma Payment Hub allows you to delegate your approval responsibilities while you're out-of-office.
In order to take advantage of the out-of-office feature, you must meet the following requirements:
Run Mekorma Build x78 or later.

Configure approval workflow using our enhanced task-based security - if you currently use Mekorma Legacy approval workflow (User ID or Checkbook-based security), you will have to switch. Please consult our online user guide for how to set up task-based security, and if you need assistance our Professional Services team can guide you.
Delegate Approvals
To enable this feature, follow these steps:
Login to GP and open the Mekorma User Preferences window (Microsoft Dynamics GP > User Preferences > Additional > Mekorma User Preferences).

Check the box Enable Out-of-Office Re-Route of Approval.

Use the look-up to select the desired Delegate. All GP user IDs will be listed, but you must choose a User with access to the Mekorma Approval or Batch Status List so they can access transactions / batches needing approval.

Choose the date range for which you would like the Delegate to approve or authorize on your behalf.



Click OK on the GP User Preferences window and the delegation will go into effect for the designated time period.
Get Notified
As an approver, you are most likely set up to receive email or text notifications so that you know when your approval has been requested.
If your delegate wants to be notified while taking over your tasks, they must set up email or text notifications in their own Mekorma Preferences window; or, an administrator can add the delegate's email in the Approval Email Setup window.
Audit
When using Mekorma secure approval workflow, posted payments are tracked in the Mekorma Audit Log report. The Audit Log details who approved and printed each batch. If the out-of-office feature is in use, delegates will be listed for all payments they approve.
So take that vacation, with the peace of mind that your payment approvals are covered.
Most Recent Blogs