The Path Forward for Dynamics GP Users: Modernize with Microsoft Power Platform Solutions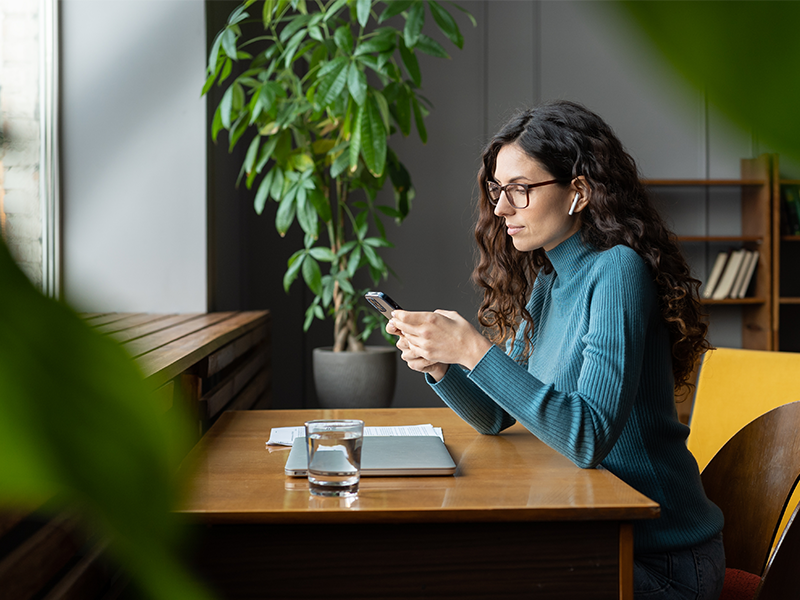 While some users may fear that Microsoft Dynamics GP is in its final few years (Is Dynamics GP Going Away?), it remains a much used and well-loved Enterprise Resource Planning (ERP) system. Microsoft continues to release updates and service packs under its Modern Lifecycle Policy and has promised to continue updates through 2028 and beyond.

Although considered a legacy application, Dynamics GP continues to demonstrate its ability to withstand the passing of time. However, working with the overall user interface can be somewhat cumbersome. By employing the modern tools and technologies of Microsoft Power Platform, the user experience can be easily improved or simplified. Routine Microsoft Dynamics GP tasks can be automated and packaged into powerful applications, workflows, chatbots, reports, or websites that can be exposed to the modern information worker.

Here at Mekorma, our Professional Services consultants and developers implement and utilize Microsoft Power Platform to streamline Accounts Payable for Dynamics GP. Thisblog aims to give insight into how your business can take advantage of the Power Platform to automate routine tasks – whether you work with Mekorma directly or create solutions with your own citizen developers or IT staff.

What is the Microsoft Power Platform and Who Is it for?

Power Platform is a low code platform by Microsoft which spans across Office 365, Azure, Dynamics 365 and standalone applications.

Its set of cloud services are intended for 'citizen developers' – business users interested in creating application capabilities for their own or others' consumption. A citizen developer may be your typical Excel superuser, Power Point master, or business power user.

Citizen developers are close to day-to-day business problems and can provide solutions that require little to no code. By leveraging the tools of the Power Platform, they can solve immediate needs and bypass some of the long project scheduling and backlog cycles faced by overburdened IT departments. IT staff can then focus on providing the necessary governance, internal controls, and security required for users to access needed data sources and deploy applications.

Similarly, investing in upskilling citizen developers reduces the dependency on professional developers. As a result, professional developers can be leveraged strategically where expertise is required to solve challenges beyond the skills of a citizen developer.

Power Platform Components

The Microsoft Power Platform is more than the sum of its parts. Connect them together—and to Microsoft 365, Dynamics 365, Azure, and hundreds of other apps—and build end-to-end business solutions.

The following are key components of Microsoft Power Platform:

Microsoft Power BI

Use Power BI to create in-depth self-service analytics, reports, and data visualizations at every level of your organization to make decisions using up-to-the-minute information.

Microsoft Power Apps

Turn ideas into organizational solutions by enabling everyone in your organization to build custom apps and advanced functionality that solves business challenges. Give everyone the power to build the apps they need with advanced functionality previously only available to professional developers—including pre-built AI components.

Microsoft Power Automate

Boost business productivity to get more done by giving everyone the ability to automate organizational processes. You can empower everyone to build automated processes with flows in Power Automate. Use low-code, drag-and-drop tools and hundreds of pre-built connectors that automate repetitive, mundane tasks with ease.

Microsoft Power Virtual Agents

Easily build chatbots to engage conversationally with your customers and employees—no coding required. Businesses can engage with customers and employees in multiple languages across websites, mobile apps, Facebook, Microsoft Teams, or any channel supported by the Azure Bot Framework

Microsoft Power Pages

Quickly build low-code business websites for delivering vital information and services to your customers, partners, and employees. You can leverage ready-to-use templates or create customizable experiences. Design your pages with text, video, imagery, and business data forms and lists.

AI Builder

Create powerful AI models that are designed to optimize your business processes. AI Builder enables your business to use intelligence to automate processes and glean insights from your data in Power Apps and Power Automate.

How Does the Power Platform Integrate with Dynamics GP?

When creating solutions for Microsoft Dynamics GP, you need a way to connect your on-premises data with the cloud-based Power Platform services. Microsoft On-premises Data Gateway bridges that gap by establishing a direct and secure line of sight with Microsoft Azure gateway infrastructure.

Microsoft uses the most stringent security protocols, encrypting data at rest and in transit using Transport Layer Security (TLS) 1.2 and HTTPS.

Once that direct line of sight has been established, Microsoft Dynamics GP data can be accessed via the popular SQL Server connector available with Power Apps and Power Automate.

If you'd like to dive into more technical details, I demonstrated how to set up the on-Premises Data Gateway and important considerations for getting started in my March 2022 presentation for DynamicsCon - titled "Bringing Dynamics GP into the 21st century with Microsoft Power Platform."

How Can My Organization Best Use the Power Platform?

Knowing how to leverage the Power Platform in an effective way will depend on establishing good governance principles and practices within your organization. Trusting everyday business users to put the right solutions in place and establishing best practices for deployment are necessary when exploring the use of these cloud services.

As always, training plays a vital role in achieving superior results. Free training is available via Microsoft Learn where several tailored learning paths have been created to get you started. In addition to training, establishing an application lifecycle methodology (ALM) early on between your citizen developers and professional developers will allow both groups to collaborate on complex projects requiring specialized intervention by the latter team.

Start small! Identify those pressing areas within your business operations that could benefit from a decentralized or mobile solution. For example, allow your sales team to update vital customer address and contact information while on the road; or, allow your buyers to update vendor information while negotiating important deals.

As inspirational examples, Mekorma has developed two commercially available Power Platform products for Microsoft Dynamics GP users:

Invoice Capture utilizes Power Automate and AI Builder to automatically transfer vendor invoices from a monitored email inbox into Dynamics GP for payment processing.

PowerApprovals allows executives to approve vendor payments from a phone, tablet, or desktop – without ever needing to access Dynamics GP.

Applying Power Platform solutions is not limited to modernizing legacy systems. You can leverage Power Platform with any type of business application, whether on-premises or in the cloud, whether these solutions offer application programming interfaces (APIs) or not. You can create sophisticated mobile applications, complex workflows across business solutions and platforms, compelling and engaging chatbots, sophisticated business portals for employees, customers, and partners, and mind-blowing insights into your data regardless of the size of your organization, geographical location(s), or industry.

But before you consider migrating to a cloud ERP, see what you can do with your existing Microsoft Dynamic GP system – have fun, be creative, and keep security top of mind! If you do need expert consultants to help plan, develop and implement your next Power Platform idea, Mekorma is here for you.
Most Recent Blogs