Simplified Invoice Automation for Microsoft Dynamics GP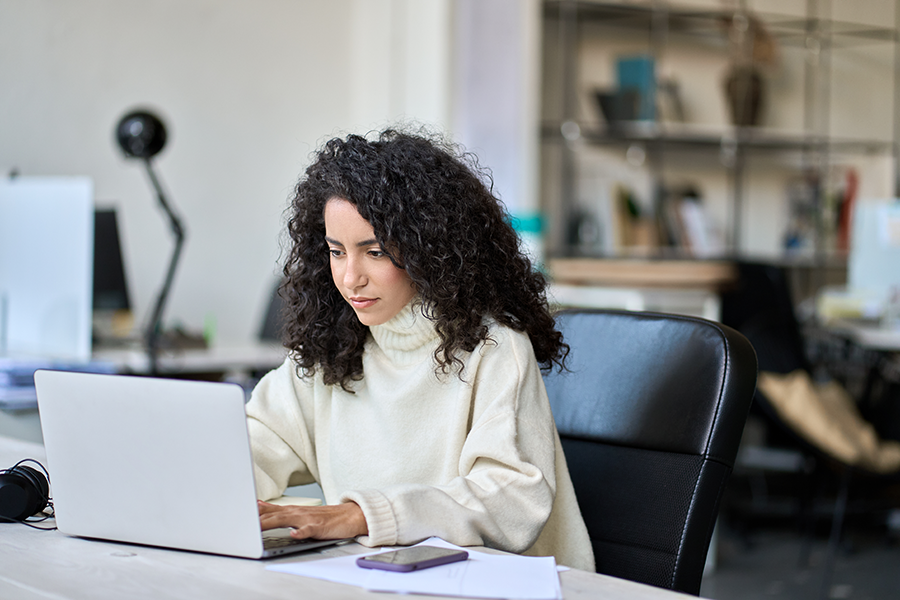 Are you still drowning in paper invoices or approval emails?
Invoice processing is a major pain for many AP teams, despite the many solutions that exist today. In fact, you may also be drowning in software options and finding it difficult to decide the best tool for your business.
For Dynamics GP users, your AP invoice process can be automated without purchasing an expensive document management system that lives outside your ERP. Dynamics GP itself offers several features that can help, and you already own them!
Augmented with a pair of Mekorma business apps for AP, this trio can help you get your head above water.
GP Payables Transaction Workflow
Even though it's been around since GP2013, we often talk to AP and accounting pros who don't realize they can set up invoice approvals directly in Dynamics GP, easily routing transactions to various approvers in the organization.
The Payables Transaction workflow is simple to set up and accommodates complex business rules for approvals – multiple users can approve invoices according to payment threshold levels.
In combination with GP's DocAttach feature, approvers have everything they need to review and authorize invoices for payment. DocAttach allows your AP team to scan and upload invoices or other documents directly into Dynamics GP. The attached image can then travel along throughout the lifecycle of the transaction.
If your AP staff are currently trying to get invoices approved via email or some type of manual sign-off and then keying the invoice data into GP, the payables transaction workflow with DocAttach can be a lifesaver.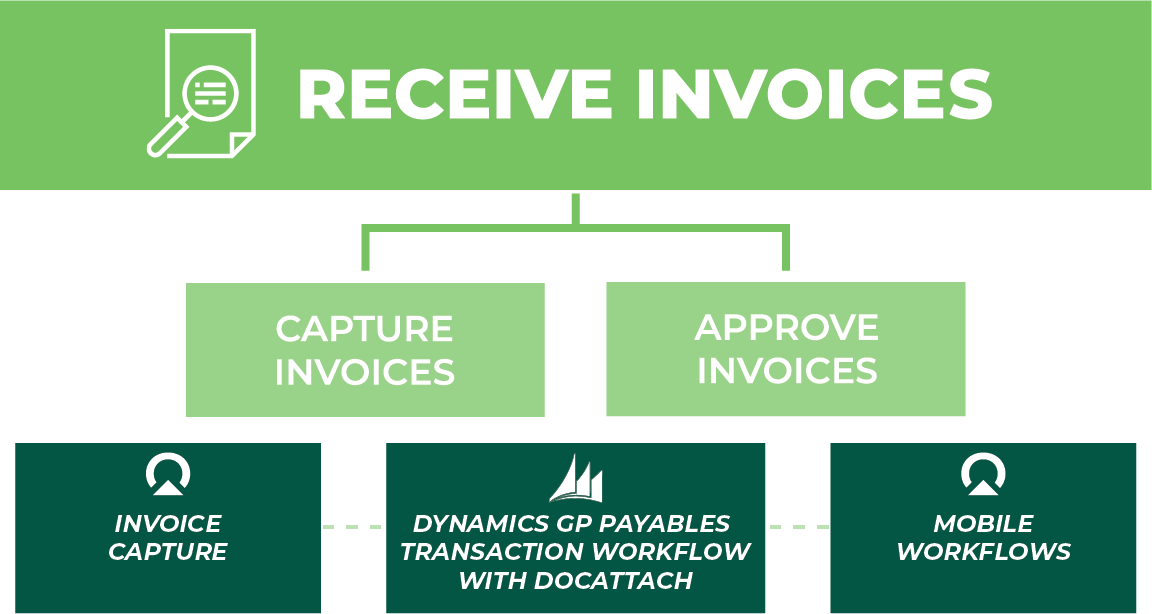 To make the process even smoother, Mekorma offers two Power Platform business applications that work with GP workflow for an even more touchless process.
AI-based Invoice Automation for Dynamics GP
Mekorma Invoice Capture simplifies the process of capturing and entering non-PO invoice data into Dynamics GP. You and your vendors can email invoices to a dedicated email inbox, and Invoice Capture will take over from there.
Using Microsoft's latest Artificial Intelligence, the solution will automatically read and extract invoices as they arrive. The data is then pushed into GP along with any attachments. This process happens without any human intervention – AP staff do not have to monitor the emails, but they will validate the information once it's in Dynamics GP.
Once validated, a Payables Transaction is automatically created along with the invoice images (via DocAttach) and can then be sent through the GP AP Transaction Workflow for approval.
Invoice Capture eliminates sending approval emails back and forth, shuffling paper invoices between offices, and the need to manually scan invoices into GP.
Streamlined Invoice Approvals
Once invoice data and images are in GP, the next step is simplified with Mobile Workflows (releasing in April 2023). Mobile Workflows is an application that integrates with GP's Payables Transaction workflow so that designated users can approve from a mobile device or browser.
Mobile Workflows has several benefits for approvers. With the app, you can:
Approve without logging in to GP.
Review attached invoice images.
Take action on pending transactions all in one place – even if you approve for multiple companies.
Approve transactions in bulk or one-at-a-time.
If you already use GP's Payables Transaction Workflow, you may know that invoices can already be approved remotely via email, by configuring Web Services. So why Mobile Workflows?
We've heard from many of our GP customers that Web Services is a bit clunky to set up and honestly, doesn't always function the way you intend.
Additionally, when approving by email, you can only do so one transaction at a time. If you have five invoices to approve, you get five emails. With Mobile Workflows, you interact with one simple interface where you can access everything.
Keep me posted on Mobile Workflows
Use Case
Imagine you are a Health Care organization with three separate surgical locations. The Controller of each location receives, approves, and then ships or emails hundreds of invoices to the organization's centralized AP team. The AP Specialists then manually enter and scan all the invoices into Dynamics GP for payment.
In a case like this, GP with Mekorma solutions can radically transform the workflow:
Instead of each separate surgery location receiving invoices, vendors can send all invoices directly to an AP email address. Mekorma Invoice Capture will then automatically transfer the invoices into GP, where they can be reviewed for accuracy and sent through a workflow by AP staff.
Instead of all three Controllers handling piles of paper or a messy inbox, they'll be notified their approval is needed. They can open Mobile Workflows on their phone or browser, and easily see every pending transaction. Invoice images can be reviewed right in the app, then rejected or approved. The data flows back to Dynamics GP, alerting AP that it's time to pay.
Final Thoughts
If you're not already using GP workflows and DocAttach to process invoices, you're probably working harder than you have to. Leveraging GP features you already own, and supporting those features with Mekorma business apps can take your process from good to great.
Most Recent Blogs