Mekorma Expands Our Product Portfolio for Acumatica Cloud ERP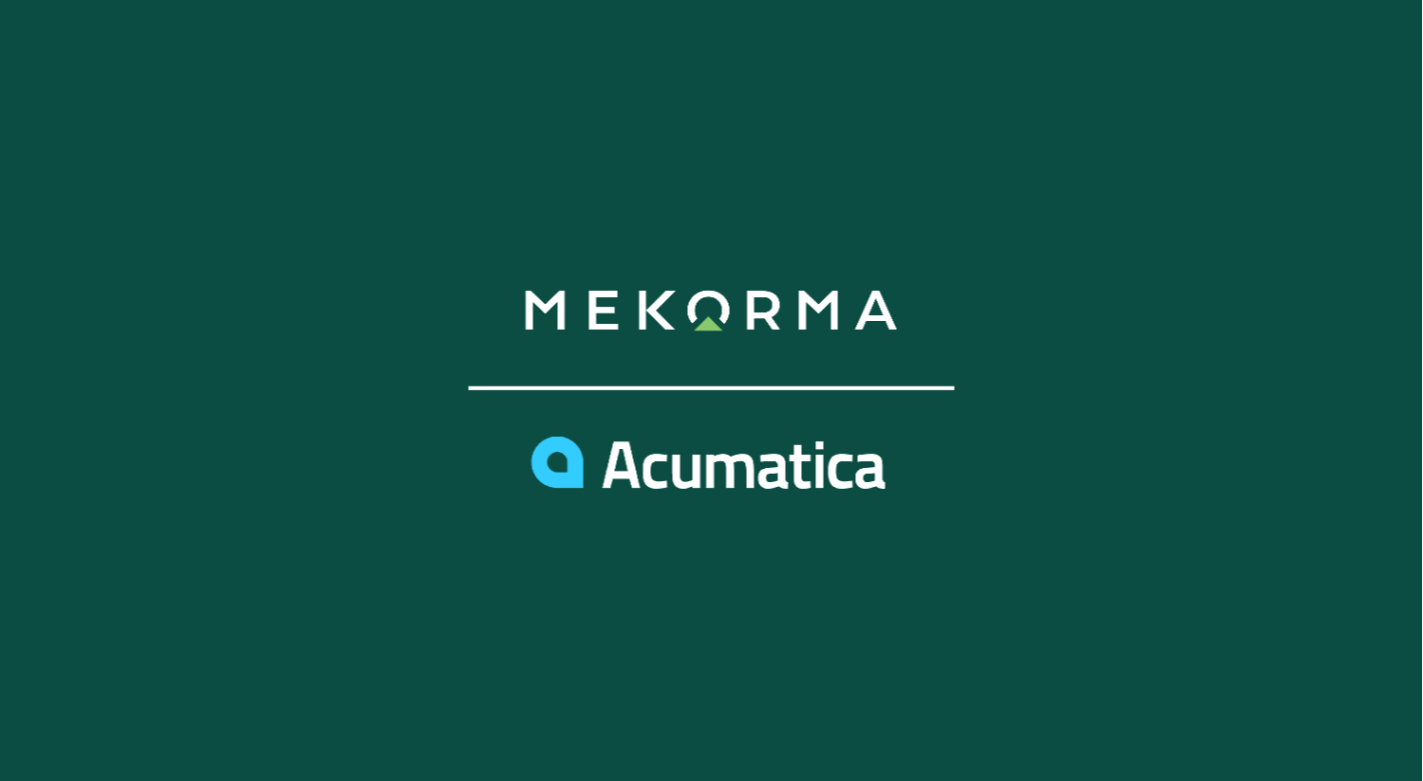 Mekorma is well known for Accounts Payable software that deeply integrates with ERP functionality. Founded in 1990, we were quickly embraced as the go-to check printing solution for Microsoft Dynamics GP, and we continue to evolve with the times – offering AP automation, modern business applications, and consultation services.
We understand the importance of improving operational efficiencies, removing extra steps and manual processes, and keeping the AP department running smoothly with automation.
Creating solutions and services for Acumatica and Dynamics 365 Business Central is a natural next step for our team. Many users are migrating to these fast-growing cloud ERPs, and partners are including them in their solution stack. Users and partners alike have requested the Mekorma functionality that has been so helpful for AP processing in Dynamics GP!
Electronic Signatures for AP Check Payments
Our introductory Acumatica offering: Mekorma Electronic Signatures works with Acumatica Payment Approval workflow to relieve approvers from the manual work of signing paper checks. This will make your check workflow more secure with less time and fewer steps.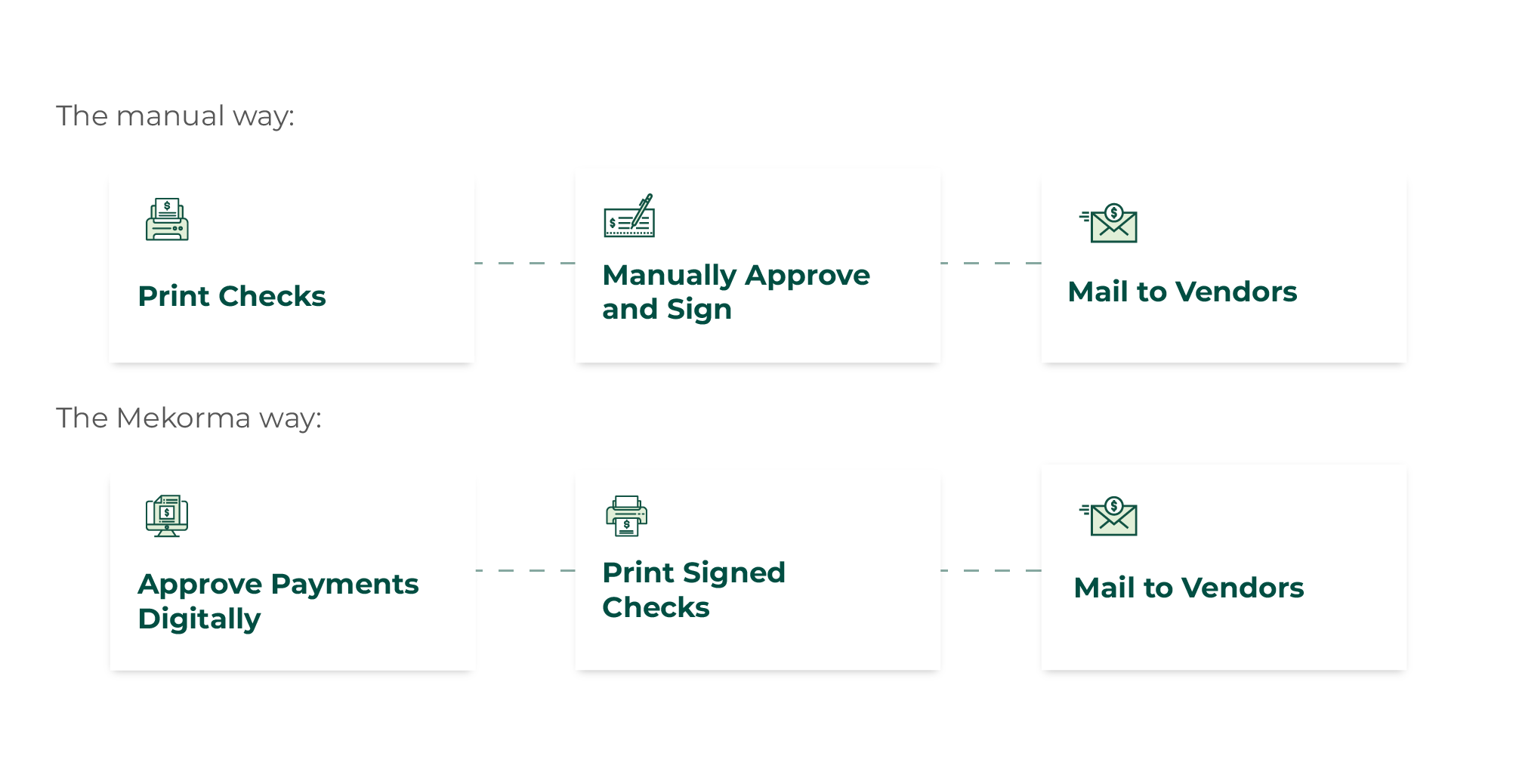 Changing your workflow in this way has several benefits:
Approvers (check signers) do not need to be physically present to sign - they can approve payments remotely.

The approval workflow applies to all payments, so your electronic payments also get approved - not just your checks!

Executives are freed from the labor of hand-signing payments.

A quicker payment cycle - the timeline for check approvals and signing is reduced.
Ditch the Pen
Acumatica users can easily make the transition from hand signing or stamping checks to digital signatures.
Save yourself time and effort with Mekorma Electronic Signatures. Best of all, it's free, so you can start using it today.
With just the click of a button you can approve what's ready to go out and the checks will print with the appropriate signature. No pen required.
Vendor Validation Tools - Coming soon!
Other time-consuming and annoying tasks for the AP staff are matching TIN numbers and screening vendors in the Office of Foreign Assets Control (OFAC) database. Most often, these are handled when onboarding a vendor by searching external websites.
The one-time process is usually good enough for TIN matching, but issues can arise if a vendor goes through a name change and you submit 1099s with the previous name.
OFAC screening is a task that needs to be repeated, because the OFAC database can change on a daily basis. Recent research found that 65 US-based organizations, 693 Mexico-based organizations, and 14 Canadian-based organizations are on the OFAC restriction list - and many more in European countries. These numbers can change rapidly, especially at a time of global political instability.
It's best to stay ahead of issues due to insufficient TIN and OFAC validations. We'll help you run these validations against all your vendors, and then proactively revalidate before you pay to ensure compliance.
Mekorma's integrated validation services make it a breeze to perform these tasks - at the time of capturing vendors and at the time of processing payments. You do not need to leave Acumatica or the screens you are used to - the validations are elegantly integrated into your ERP interface. The only effort required is to respond to any validation warnings or reported errors!
Both tools will be available by the end of September.
Most Recent Blogs