Still Using Paper? Five Key Considerations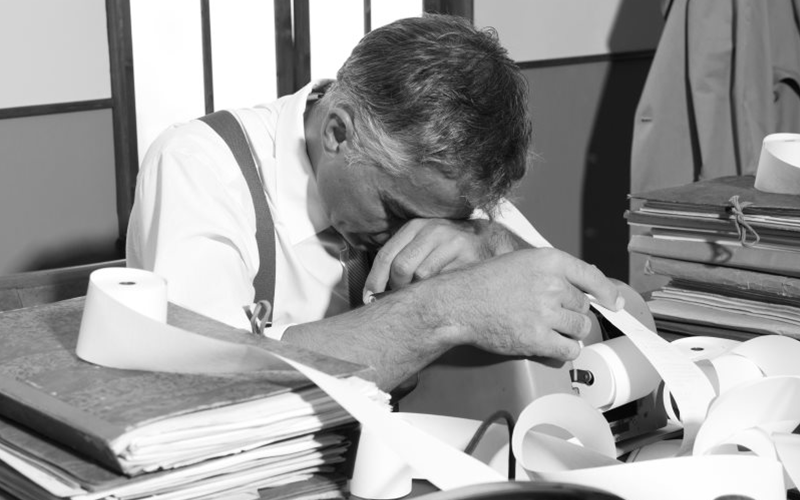 Have you heard? Electronic is in, paper is out.
As much as we are proud of our MICR check printing software, Mekorma has both feet in the electronic payment future. Our company is changing in a very substantial way to benefit our customers and to stay in line with their objectives in Accounts Payable. This is not a sales pitch on Mekorma, but we're going to outline some key considerations in how you operate your Accounts Payable department and we hope to save some trees along the way.
Paper checks. Experts differ on the cost of checks, but it could range anywhere from $2 to $20 dollars per check. Aberdeen reports an average of $7.78 and Bank of America says the average is $4 to $20. At any amount, checks cost your organization and once the check is mailed, all bets are off in terms of security. Thieves these days are very clever, and they can easily steal your bank information, costing you more time, effort and money.

File Cabinets. Those big bulky remnants of the past not only take up valuable square footage in your office, but the costs of maintaining them with the massive investment in paper you made just doesn't make sense any longer. IOFM, the Institute of Finance & Management wants you to consider the following:
Cost savings to consider:
- Real estate office for 7 years of data. [@2,500 sheets per filing cabinet drawer]
- Cost for long term storage
- Supplies: paper, filing cabinets, file folders, filing boxes when sent to long term storage
- Time: file, retrieve, re-file (time is added to scan)
You can do your own math, you have your numbers available, but think of the cost savings of storing check images, invoices and any other associated documentation.

Document Management: If you are a Dynamics GP customer, please consult with your partner on the advantages of automation with incoming documents. An integrated document management, workflow and automation solution would be a wonderful start before the payment process. Many of them have secure cloud options and file management is a breeze since you won't print and file into the cabinets mentioned above.

Your Actual Desktop: Documents get lost every day. Companies stand the chance of losing discounts, incurring late fees and not getting paper checks signed in a timely manner. Automation, approvals, workflows - all in the context of software technology will relieve you of the pain associated with misplaced paper. The time spend to find these documents is money.

Electronic Payments: They are not as scary as they seem. There are ACHs, EFTs, V-Cards, etc. As mentioned above, paper checks expose banking information, while the newer methods mitigate that risk. Automated software can help you manage different kinds of payments and offer more controls. Technology is designed to save your employees time. It's also meant to help businesses improve anti-fraud initiatives and make audits easier.
In addition to all the points mentioned, executives are constantly on the look-out for efficiencies. They don't want systems that are prone to error, antiquated processes or running the risk of fraud. They do want easily accessible data, repeatable and teachable processes and seamless, easy to manage approval and signature processes.
In short, everyone wins without paper. It makes sense for the AP department, executives, the bottom line and the environment.
Most Recent Blogs