Mekorma Build x83 Release Highlights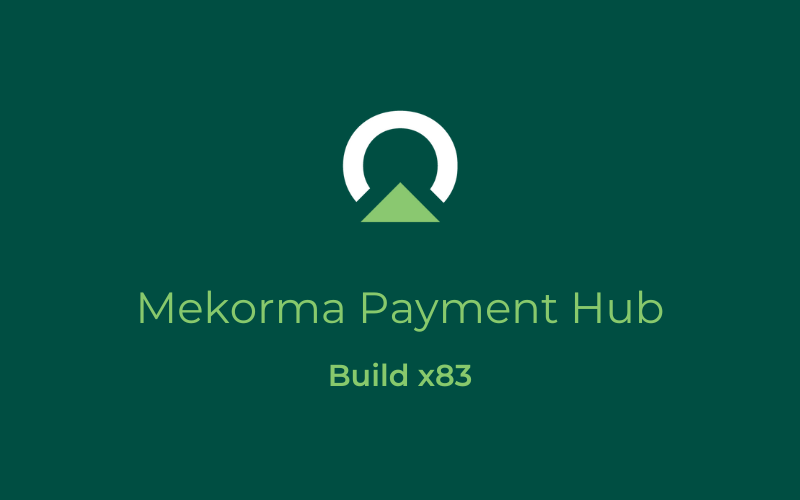 Mekorma Payment Hub's newest build – x83 – is ready for you to download and install as of March 15th, 2021.
This release focuses on optimizing the experience for our Enhanced ePayment customers, who use our solution to easily outsource vendor payments – bypassing the need to print checks in-house.
Based on feedback from users, we've introduced a seamless process for verifying ePayment batches when using the Action Board. This maintains and enhances the Action Board's cross-company, automated capabilities.
Additionally, there are a few new features for general Payment Hub users you'll want to know about:
The software will now display reminders that your registration keys are about to expire if your annual maintenance fee has not been received and processed. New registration keys are auto-generated at the time your annual maintenance fee is paid. We want to ensure you do not experience interruptions in your ability to process payments.

The audit log allows designated users the ability to drill into payment details on posted batches, and now you can export these detailed reports to an excel file for easy sharing.

The Fall 2020 Dynamics GP release introduced an integration with Multi-Factor Authentication (MFA) and GP email processing. The Payment Hub now supports the MFA integration.
As far as fixes go, we've improved the process of uploading and importing signature files to the Mekorma Signature Library. Now, any signature modifications made for one company will no longer impact other companies.
To see a full list of x83 Release Notes, including all new features, changes, and issues fixed, follow this link.
If you'd like more information on how our Enhanced ePayment solution could lower your AP processing costs and help you offload checks, see this page or schedule a discovery call with one of our experts.
As always, we recommend being on the most current version of Mekorma software for optimal performance. Please speak with your partner about an upgrade plan! The most recent builds can always be downloaded here.
Most Recent Blogs