Mekorma Blog
Get the latest information on your AP software, best practices and industry news
GP Optimizer Goes Live in July: Solve Today's Challenges with GP Add-Ons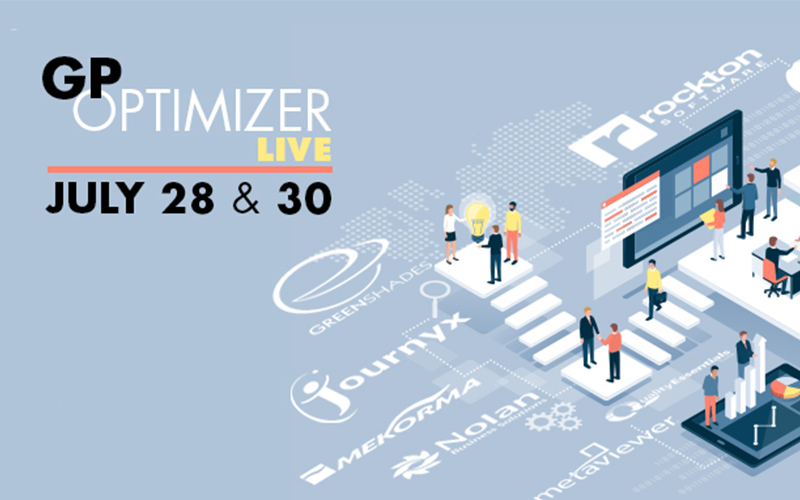 You may know the GP Optimizer online magazine as the place to go for the most current articles about GP Add-On products. On Tuesday, July 28th and Thursday July 30th, we're teaming up with the Optimizer and an expert crew of ISVs for two full days of online, real-time, interactive education.
We've all been impacted in the last few months, and common themes are emerging for businesses. Many of you are in unfamiliar territory and the waters may be a little rough. Sessions will address common challenges and explore best practices so you can chart a way forward – we want you to succeed and thrive!
What have we been hearing from GP users:
You need automation more than ever.

New regulations and compliance mandates must be navigated.

You want streamlined operational efficiencies on all fronts – from internal workflows to cash flow, AP to payroll, supply chain to inventory management.
For accounts payable professionals, we'd love to have you join our presentation on Day 2, Thursday July 30th at 2 pm EDT. We're partnering with MetaViewer to discuss best practices for enabling a remote workforce. You'll also see how our products work together seamlessly for an end-to-end AP automation workflow, from invoice to payment.
And that's not all…
Two additional guest presentations will inspire and help you look towards the future:
Bob McAdam (VP / GM Dynamics Communities) will speak on Day 1 – get the scoop on Summit, upcoming Local User Groups and other ways to connect with the GP community.
On Day 2, Abra Gilman (Dynamics GP Practice Lead / Collins Computing) and Mariano Gomez (Microsoft MVP / Dir. of Technology at Mekorma) will discuss "Why GP is a Power Player." You'll get a sneak peek of coming GP enhancements, plus an exciting exploration of how the Power Platform suite can add automation and intelligence to native GP functionality.
Additionally, we'll end both days with an opportunity to speak with the presenters, get your questions answered – and maybe win a prize or two.
Find the full schedule, session descriptions and registration:
If you can't attend in-person, the recordings will be made available to all registered attendees. But we do hope to see you there!
Most Recent Blogs