Should I consider leaving Microsoft Dynamics GP (Great Plains)for another "newer" ERP system?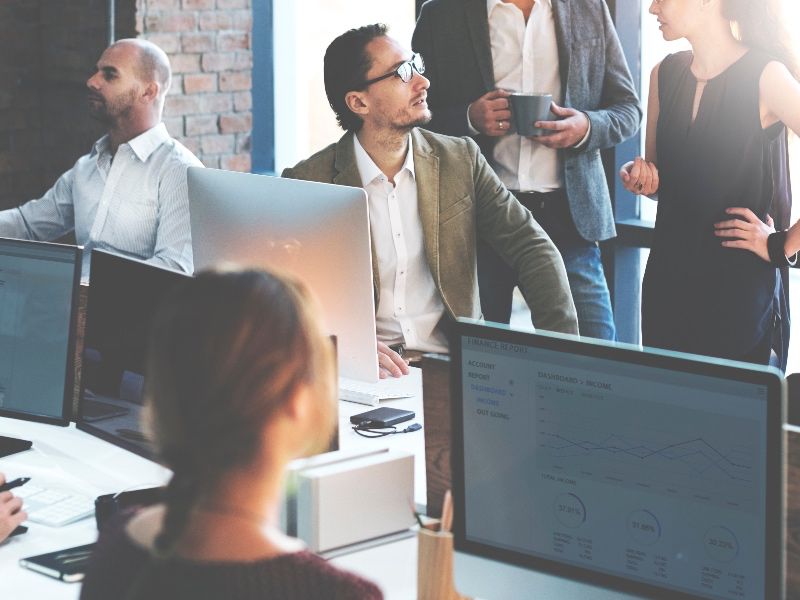 This is a question I have heard frequently over the last decade – and even more so in the last several years – as it's been ambiguous whether Microsoft would continue to provide ongoing support for Dynamics GP. Our customers are curious and concerned about how to maintain the business value they've received from the rich features Dynamics GP offers.
As a professional with 27 years in the Microsoft Dynamics GP space, I know the product functionality well. I worked for Great Plains Software when we were acquired by Microsoft, and during my time there recruited ISVs to 3 of our 4 ERP systems (GP, NAV, and AX). As a recruiter of ISVs to nearly all of Microsoft Dynamics accounting software and systems, I acquired in-depth knowledge of each product's functionality.
Having now worked for Mekorma for nearly 8 years, an ISV with decades of experience integrating with Dynamics GP, much of my history and future are tied to the mid-market ERP. While our company is excited to be exploring what technology and business solutions we'll develop for other ERP systems, we'll maintain our commitment to delivering great value for Dynamics GP users for at least another decade.
As a GP user yourself, you may be confronting what your future looks like with or without GP. I'd like to explore the legitimate reasons to stay or go - so you can make the best decision for your business.
Why Stay with Dynamics GP?
Dynamics GP has a rich technology background and extensions that make it as relevant today as it was 20 years ago. Because it's been around so long, customers have found nearly all issues in the product and they have either been resolved or a documented work-around exists. It is incredibly stable.
The same reasons you initially purchased Dynamics GP still hold today. But with Microsoft's commitment to supporting Dynamics GP through 2028 and beyond, you can be assured there's no rush to look at other ERP options.
In real-life worst-case scenarios, we've heard from users who have transitioned away from Dynamics GP with the unfortunate outcome of lost data, lost functionality, costs 2-5x more expensive than planned, new implementations running months late, and a significant loss of employee satisfaction. It doesn't have to be this way, but changing ERPs is a massive undertaking with often unintended consequences and costs.
But: Cloud… Technology!
It's true that Microsoft Dynamics GP is considered a legacy system because it is built on technology that is nearly 30 years old. But is that a problem? Windows 10 is built on technology just as old. Yet we use it every day.
Much like Windows 10 being an extension of Windows 1.0, GP 2018 is based on GP 1.0 (I started with GP 2.11). That's not a bad thing - it's now stable, known, and proven. Much like Windows 10, it's had extensions added to it that makes it every bit as flexible as the whiz-bang ERP that you might be considering - and may have additional options you haven't considered:
You can deploy it on premise, in the cloud (personal or hosted), and use the latest virtualization tools. In other words, the best-of-all-worlds are open to you!

You can implement the latest technologies, such as Microsoft Power Platform, to work with Dynamics GP on any device.

There are hundreds and hundreds of ISV products out there – if you have a niche need, it's likely covered by one or more ISVs!

And, probably most important to me, you own your data. This is an important consideration if you are thinking of going to a more recent cloud ERP solution. While Acumatica is a notable exception to this, most make it quite difficult to get your data if you ever decide to leave their platform.
Reasons to Move On
What are some indications it's time for your business to make the move to a cloud-based ERP?
Specific functionality needed that GP lacks – such as region or country-specific features.

Specific language needed – such as Chinese or Russian.

The end of Microsoft's commitment to supporting Dynamics GP. For now, we know we've got through 2028.
These are the primary areas I would identify as signs you need to move off Dynamics GP sooner rather than later, but it certainly wouldn't be to put on a shiny new ERP system like a new suit – and CFOs that have made the decision without due diligence often end up regretting it.
Considerations if you're making the move
Some of the questions that I often ask those contemplating this:
Question #1: Are you having problems that Dynamics GP cannot handle for you?
Make sure you're not assuming a lack of functionality or features where there is none. Have you discussed with your Partner or done research to prove it out? As mentioned above, the GPUG Forum is a great place to ask other Dynamics GP users how they have resolved similar problems. Or seek out Partners or ISV service providers who have GP expertise and continue to focus their efforts on the GP user community.
Question #2: Will you be giving up or losing critical features if you move to a new ERP system?
Be sure to do your due diligence on other options and check with those that use the software daily. Even with the latest cloud ERP systems, you will find that there is missing functionality, or a significant process change from what you do now. You may end up solving some problems but creating others. That may be inevitable, but know the balance sheet of what's being lost and gained.
Question #3: What is it going to cost you to move?
It is an expensive proposition to move ERPs. Consider not only direct costs such as re-implementation, consulting, and services costs, but also infrastructure changes and ongoing costs of systems that might apply to a cloud ERP solution, such as monthly hosting by Amazon Web Services. Beware - some of the newer ERPs have predatory pricing. They bait you with low introductory rates, and then increase prices aggressively over time. With Dynamics GP, you'll have a very good idea of your ongoing costs because you've already been running it for years.
Question #4: Is there a REAL business need to move, or is this a "keeping up with the Jones'" attitude?
I see this a lot when people think they have to move to a cloud ERP or one using the latest and greatest toolsets, but is this something that you actually, truly need right now?
Question #5: What is a realistic timeline and roadmap?
Plan for more time than you think – you need plenty of time for the research, planning and implementation stages. The right people in your organization will need to be involved every step of the way, even while you continue to carry on day-to-day operations.
Summary
As you can tell there are some fantastic reasons to continue to use Microsoft Dynamics GP for the foreseeable future – it has a long and bright future! And, you may have specific reasons to make a change.
Whatever you decide to do, make sure you do it for the right reasons and with the right outcomes in mind, and ensure that you understand the risk scenarios if you decide to move away from Dynamics GP.
Most Recent Blogs