Pre-printed Checks vs. Blank Check Stock:Which is the better choice for AP?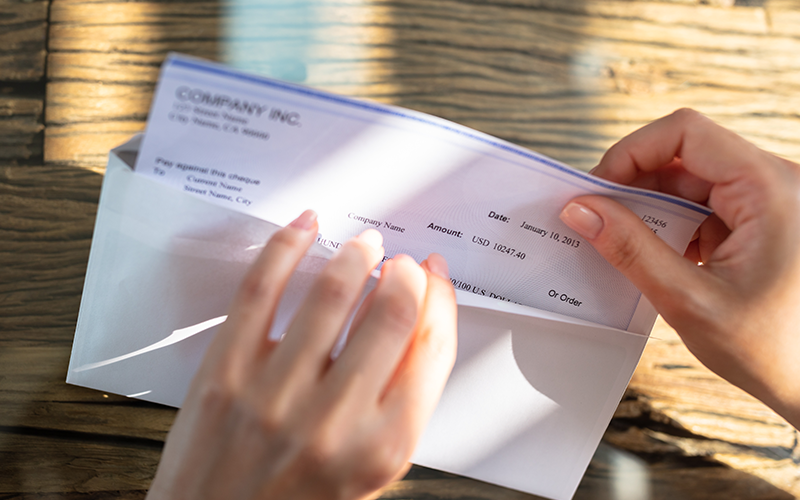 At Mekorma, we are sometimes surprised to learn that not all our clients are taking advantage of the benefits of blank check stock. In the three decades we've been advising AP departments, we can say with confidence that blank check stock is the most secure, cost-effective and error-proof way to handle paper-based payments.
In this article, I'll look at why we recommend you switch from pre-printed to a blank canvas.
What's the difference?
Pre-printed check stock can be ordered to display the company and checkbook information you need, including business name, address, logo, and bank account MICR line.
Blank check stock is exactly as it sounds – it's free from pre-printed data. You must rely on check printing software and a decent laser printer with magnetic (MICR) toner to get the job done. The paper itself can still have all the high-security features that are found on pre-printed paper. Features like foil hologram, prismatic multi-color background, heat-sensitive icon, and Fourdrinier watermark are all still available.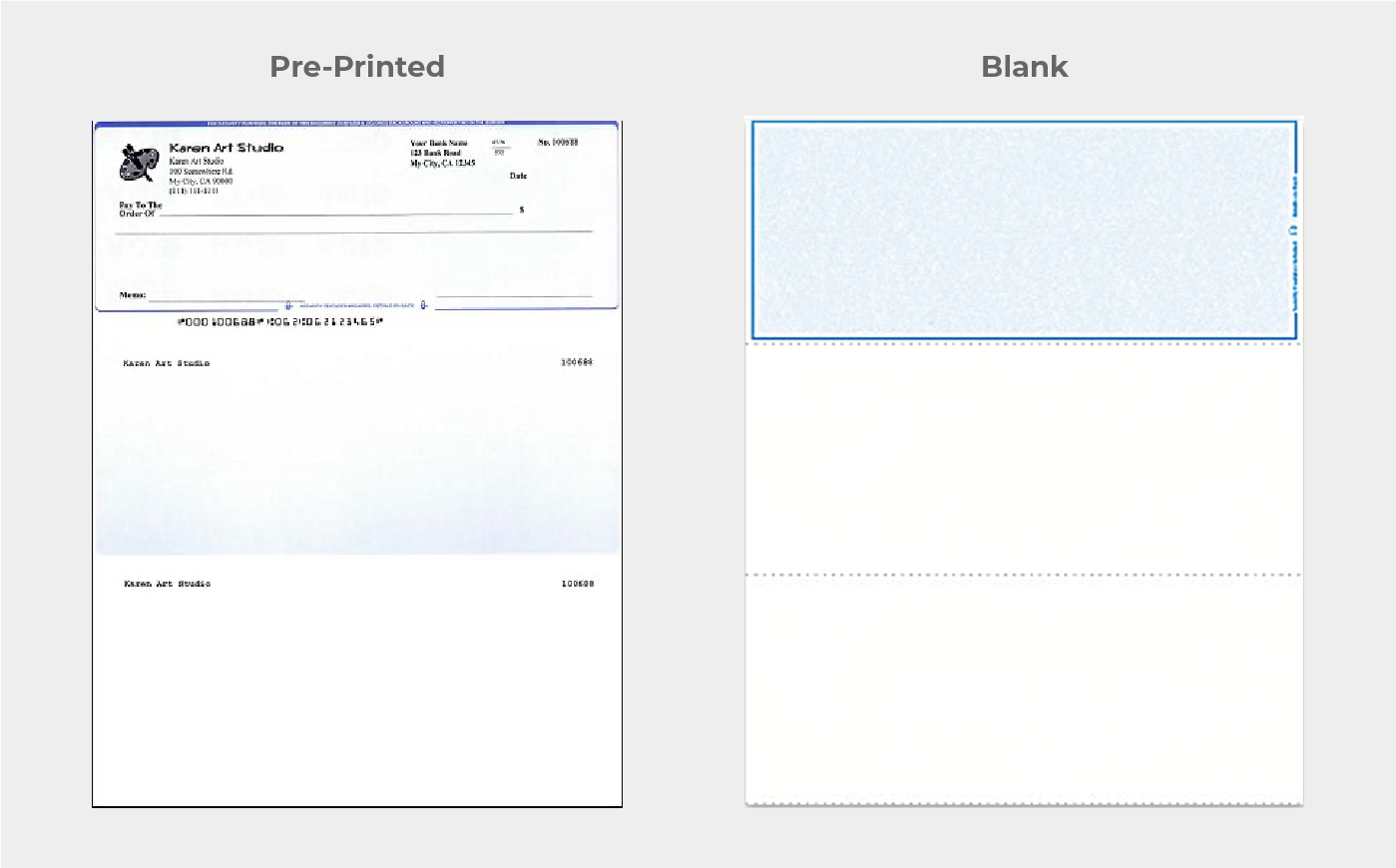 While pre-printed checks may sound convenient, here are top considerations:
Security: Under Lock and Key
Pre-printed check stock becomes negotiable from the moment it is MICR encoded, creating countless opportunities for would-be thieves. If bad actors in your own organization get a hold of company checks, they can more easily generate self-serving payments. This means pre-printed checks should be safely guarded in a locked file cabinet or closet.
Blank stock doesn't pose the same risks, so you can keep it in an easily accessed place without the worry.
Cost Savings
Now, if you still have stacks of pre-printed checks in the old back-office cabinet, by all means use it up. But when it's time for more, you'll find quite a cost difference. Pre-printed stock can range from $50-$80 per 250 checks, depending on how customized your data is.
Blank check stock can be purchased in higher-quantity bulk orders, and you can typically get 1,000 checks within the same price range. Even with the requirement for MICR toner, AP departments save hundreds to thousands of dollars per year when free of pre-printed stock.
But Wait...Is Magnetic Toner Still Required?
According to the Federal Reserve and the Accredited Standards Committee, magnetic toner is still legally required for check printing. That said, in recent years that rule has been heavily questioned due to new digital check scanner capabilities. Online banking is more popular than ever and we now have the ability to take a picture of a check and deposit from our phone.
It raises a very valid question about the need to spend additional money on magnetic toner. Because the federal law still holds, we can't tell you to stop buying magnetic toner - but there may come a day when it's no longer a requirement.
Multiple Entities: A Shell Game
Some of our Dynamics GP customers have many checkbooks across multiple company databases. Every checkbook has its own set of unique information, so when buying pre-printed check stock, you have to design separate orders for each one.
And come pay run day? Now you face the shell game phenomena. All these reams of paper each for a specific checkbook. Which pile for which checkbook? To manage this complexity, you need a large cabinet with many drawers. Each drawer is labeled with the company name and the checkbook name to eliminate the guessing.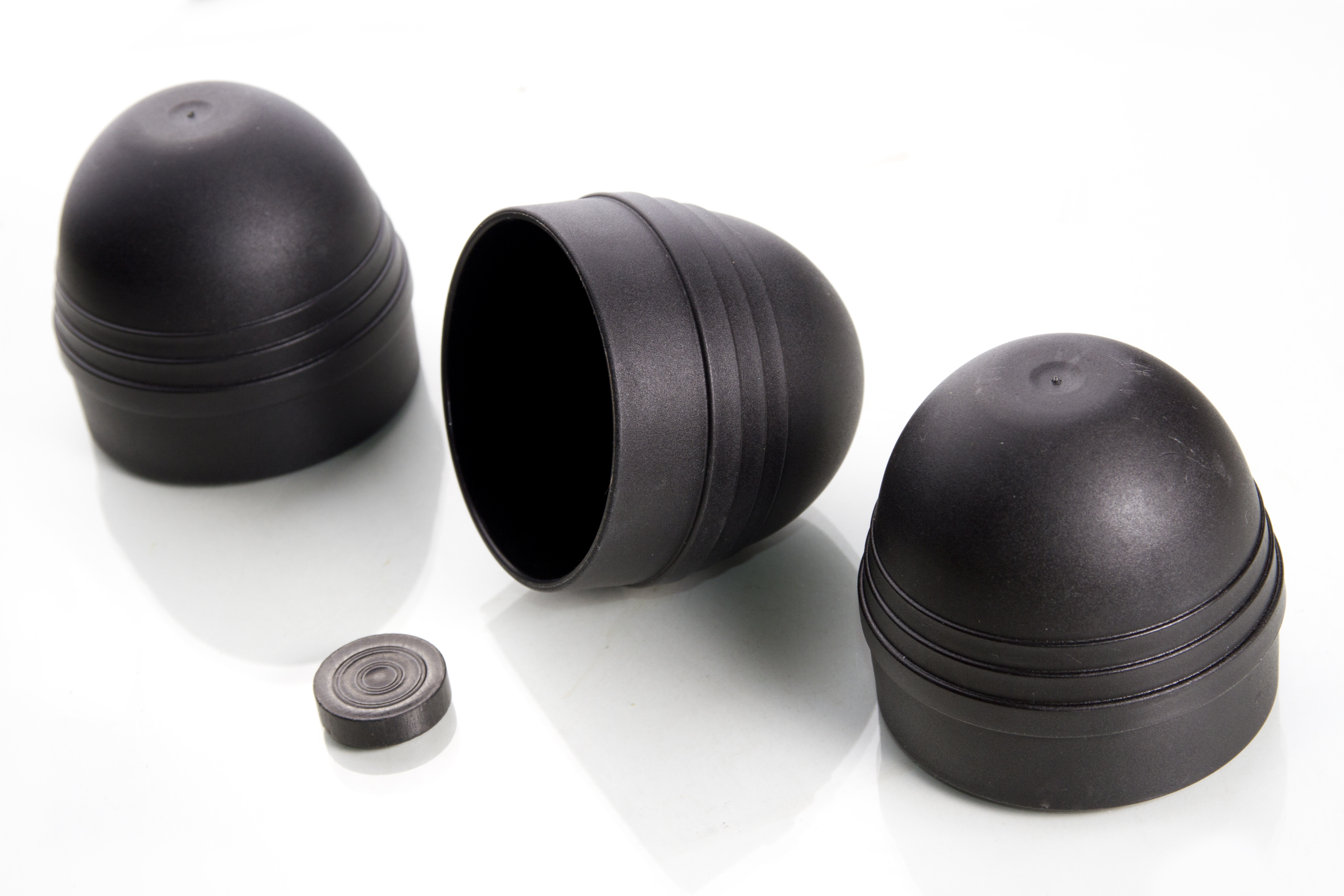 With blank stock, you can print the company and bank information as you go. No more shell game, just ONE drawer with ONE stock you use across ALL companies and ALL checkbooks.
What a Waste!
Any change to the static information found on pre-printed check stock - company address, name, or bank - means it is off to the shredder for those reams of stock.
Same result with pre-printed check numbers. When the inevitable paper jam occurs, you may have to start at the beginning again and re-print your checks.
With blank stock, your check printing software can be updated as needed and the new information printed immediately. You don't have to worry about perfectly aligning check numbers in your ERP with what's in the printer. Your data is completely flexible, and you'll make use of every sheet you purchased.
Fear of overflow
Most of the time a vendor will be cut a check based on just a handful transactions. But every so often a vendor check contains so many transactions they don't fit on the allocated check stub region. The data has to go somewhere - either on the next page of check stock or to another printer or tray.
The first option is NOT acceptable. You can't print on the next page because it is its own unique check. In Dynamic GP, you either fallback to the GP separate remittance form or print a Mekorma Overflow page on a separate tray or printer.
Blank stock allows you to drop that confusion and complexity and just print that left-over data to the next page of stock and the grid out the check region so that there is no doubt this page is only for those remaining line items.
Final tips: when I purchase check stock is there any information I should pre-print?
While entirely blank stock is probably the most common there are a couple of items to consider.
Some blank stock includes a single faint square at the position where a MICR special character is ALWAYS expected. This simple feature eliminates the need for a MICR Gauge.

Include in your stock order to have your company logo pre-printed in color. We have received many inquiries on how to print the company logo in color and the answer is you can't. MICR toner is black and no other colors.
---
If you need a check printing software that integrates seamlessly with Microsoft Dynamics GP, check out Mekorma's Payment Hub solution.
We recommend ALTEC for your check printing supplies. ALTEC provides high security check stock, MICR toner, and envelopes compatible with your Mekorma MICR check printing solution.
Contact Altec Directly at 877-201-2005 (Reference - Mekorma) or email at mekormaorders@altec-inc.com.
Most Recent Blogs