Blogging on Our Famous Blogger and MVP: Mariano Gomez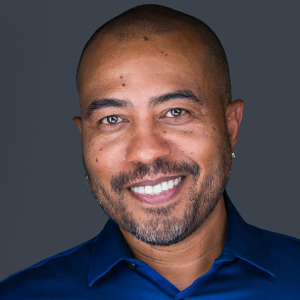 Perhaps you've seen him somewhere in the Microsoft Dynamics community. It could have been online in social media, working the floor at Summit or presenting at a GPUG (Great Plains User Group) event or maybe, you are a devout follower of his blog.
Mekorma was beaming with pride when we found out our very own, Mariano Gomez was reupped the Microsoft MVP for the 11th consecutive year. Yes, that's 11 years! Not many professionals in the Microsoft space can claim that.
Mariano is currently our Product Development Manager and guides the Software Engineering team at Mekorma, in addition to the countless contributions he makes across other teams. His background is as impressive as it is interesting. He hails from Colombia, coming to the U.S. in 1999 and there was no stopping him in making a meaningful impact on the Dynamics GP community. Countless end-users and partners flock to his experience to help them make the most of their investment.
He makes his home in the Atlanta area, which is perfect since it has one of the best airports to jet him to worldwide ports of call, a wide variety of GPUG chapter meetings and wherever Summit/Amplify may take him in the Dynamics GP world. His list of accomplishments is too lengthy for a blog post, but suffice to say, his 20+ years in in-depth Dynamics GP work, including chairmanships, speaking spots, achieving credentials as a Microsoft Certified Professional (MCP), Project Management Professional (PMP) and earning his degrees at University of Phoenix and Universidad Antonio Nariño is impressive to say the least.
As a Product Development Manager, his job is to keep Mekorma's Payment Hub fresh and alive with product enhancements, incorporating new features from customer feedback and ensuring that deliverables are met on-time. What drives Mariano at Mekorma is the family-first corporate culture, coated by hard work and love for the Microsoft Dynamics GP community.
He often says that preparation is everything and if you notice a place where things can be improved…by all means, speak up! It sounds like Microsoft spoke up and honored one of our hardest working folks, here at Mekorma. We couldn't be more thrilled to work with a brilliant and generous member of the Dynamics GP community. Don't forget to check out and follow his blog at: The Dynamics GP Blogster.
Most Recent Blogs