The Mekorma Process is a proven way to define your existing AP challenges, create a roadmap for success, and implement the solutions you need most - at the right pace for your team.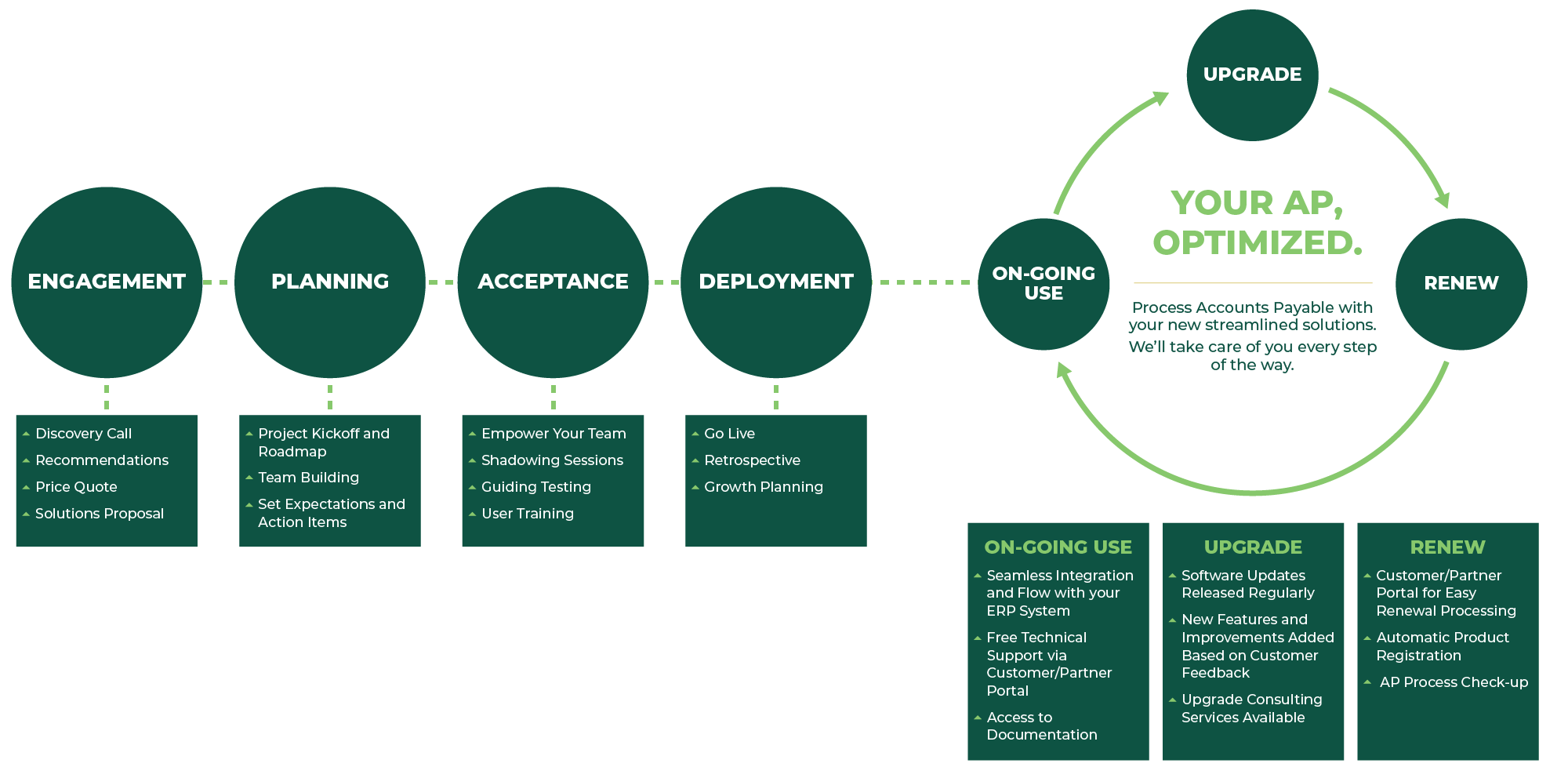 Getting Started
Meeting of the minds
During the engagement stage, you will work with a Solution Specialist to determine the best solutions for your AP goals.
Once project scope has been determined and contracts signed, you'll meet the Mekorma staff assigned to your project. Depending on the nature of your project, we'll onboard the key stakeholders of your organization, including:

IT / technical support
System Administrator(s)
Payment Approvers
Approval Requestors

Together, we'll map the technical requirements of your project and schedule joint working sessions. On average, we hold 1 to 2 hour-long sessions a week.
Gain Momentum
This is the exciting part! We'll be busy crafting your new system, in close contact with your team.
The number of sessions will depend on the complexity of your project. Throughout the process, we will train your team to use the new tools and functionality, while testing that your new set up works as expected.
Once we're certain we've accomplished what we set out to do, and your team feels confident in how to maneuver their tasks and workflows, we'll move into your production environment.
Our team will shadow a live process with you, so your team can ask any questions along the way.
Your Results

A streamlined, efficient Accounts Payable process that fully integrates with your ERP functionality.
You'll receive extensive documentation, including screenshots and settings of everything we've we set up for your system.
And finally, we'll make sure you have all the information you need to stay in touch – if issues arise during on-going use of your new system, you'll know who to reach out to on the Technical Support side.
Find Out More

See how your Accounts Payable department can master AP in the following ERP systems: