Optimize Vendor Onboarding and Management
Vendor Validation for Accounts Payable Compliance in Acumatica
Watch the Demo
Ensure Compliance & Stay Sane
Vet your vendors without lifting a finger.

Mekorma Validation tools automatically verify TIN numbers and check the Office of Foreign Assets Control (OFAC) sanctions list so you don't have to.

The results are accessible right in your ERP so your team can take necessary action and avoid penalty fines.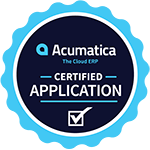 Mekorma applications are Acumatica Certified.
Watch the video
Get real-time results on your vendor status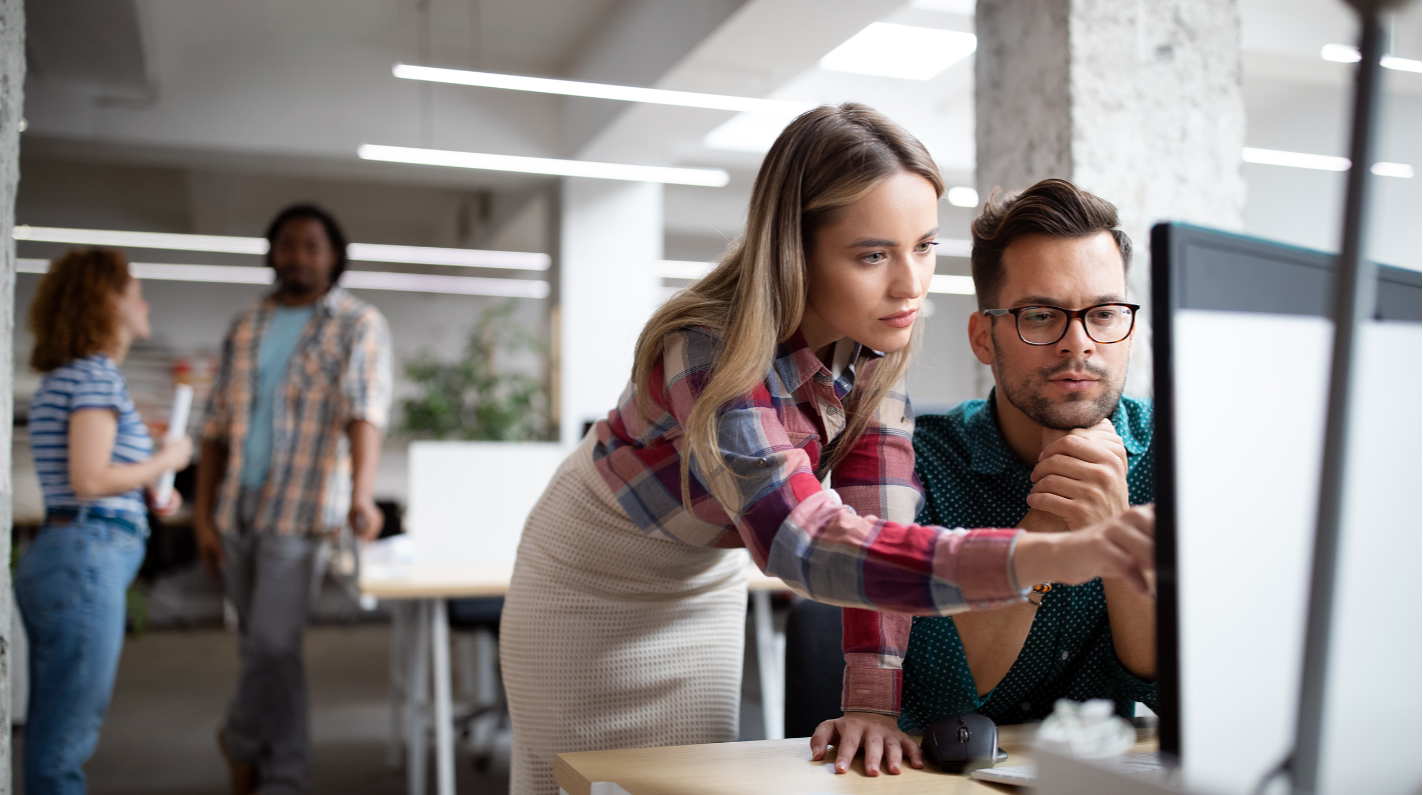 OFAC Vendor Validation
Don't pay the wrong people!
US organizations are not allowed to do business with any entity on the Office of Foreign Assets Control (OFAC) global sanctions list.
The list is updated on a regular basis, so it's not enough to only check during the vendor onboarding process. But for most Accounts Payable teams, it's impossible to stay on top of every update!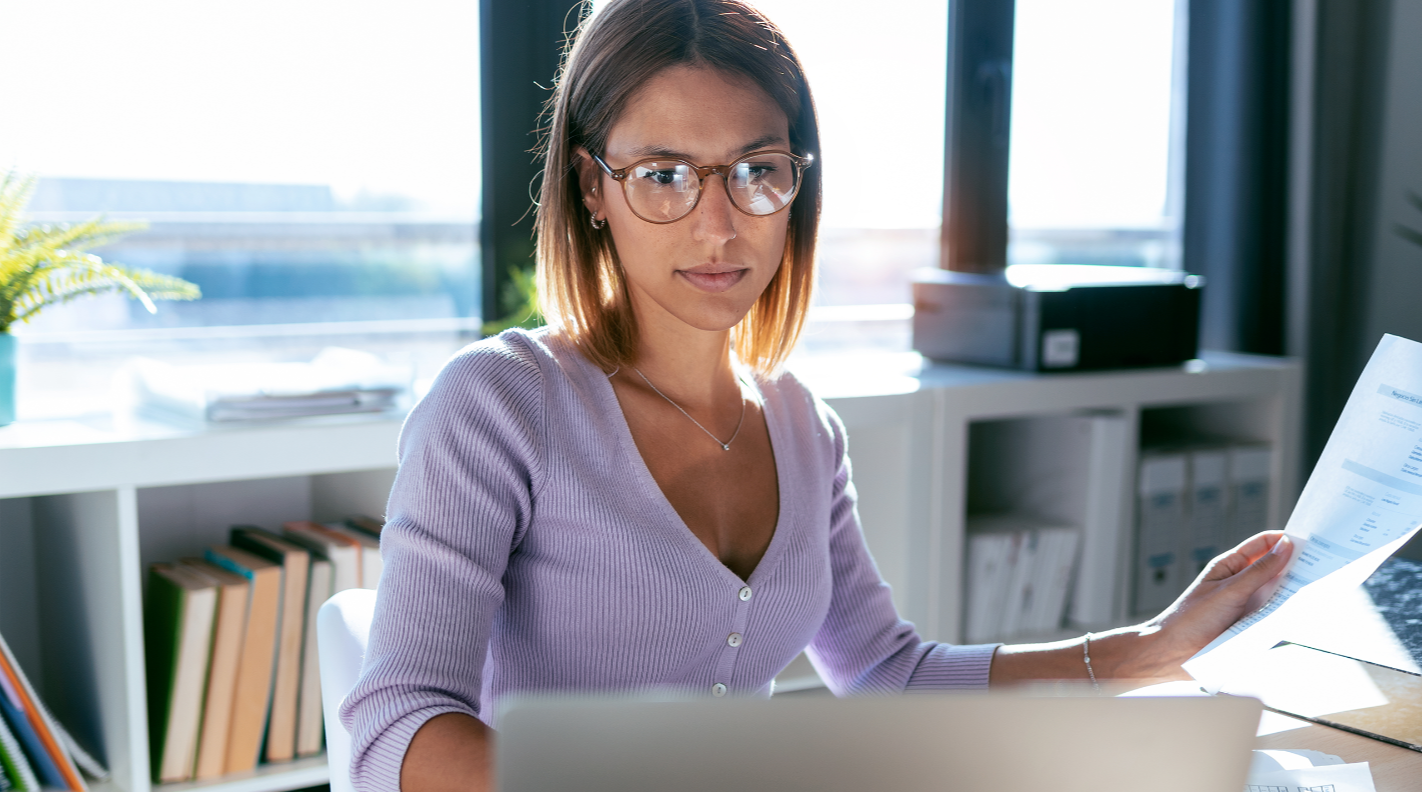 Vendor TIN Matching
Be tax compliant!
In a perfect world, every vendor would supply your Accounts Payable team with the correct Tax Identification Number (TIN). That doesn't always happen.
If a discrepancy between your records and the IRS database goes uncorrected, your company could be fined for each mismatch.
Mekorma Vendor Validation tools integrate directly with Acumatica so your AP team can confidently:
Screen Vendors
Search the OFAC list for a match when a new vendor is added to your ERP, and before payments are processed for existing vendors.
Perform TIN Matching against the IRS database when a new vendor is added to your ERP, and before issuing payment to established vendors.
Hold Payments
If a vendor is found on the OFAC list, the system can be configured to hold payments to that vendor.
If tax detail does not match, you can hold that vendor's payment until the TIN is corrected.
Ease Tax Season
If TIN errors are identified, add retainage for 1099 vendors to ensure that tax submissions are processed smoothly.
Save Screening Audit Records
Prove your staff took reasonable action to avoid processing payments for OFAC listed entities, and that TIN matching issues were identified with attempts to correct the problem.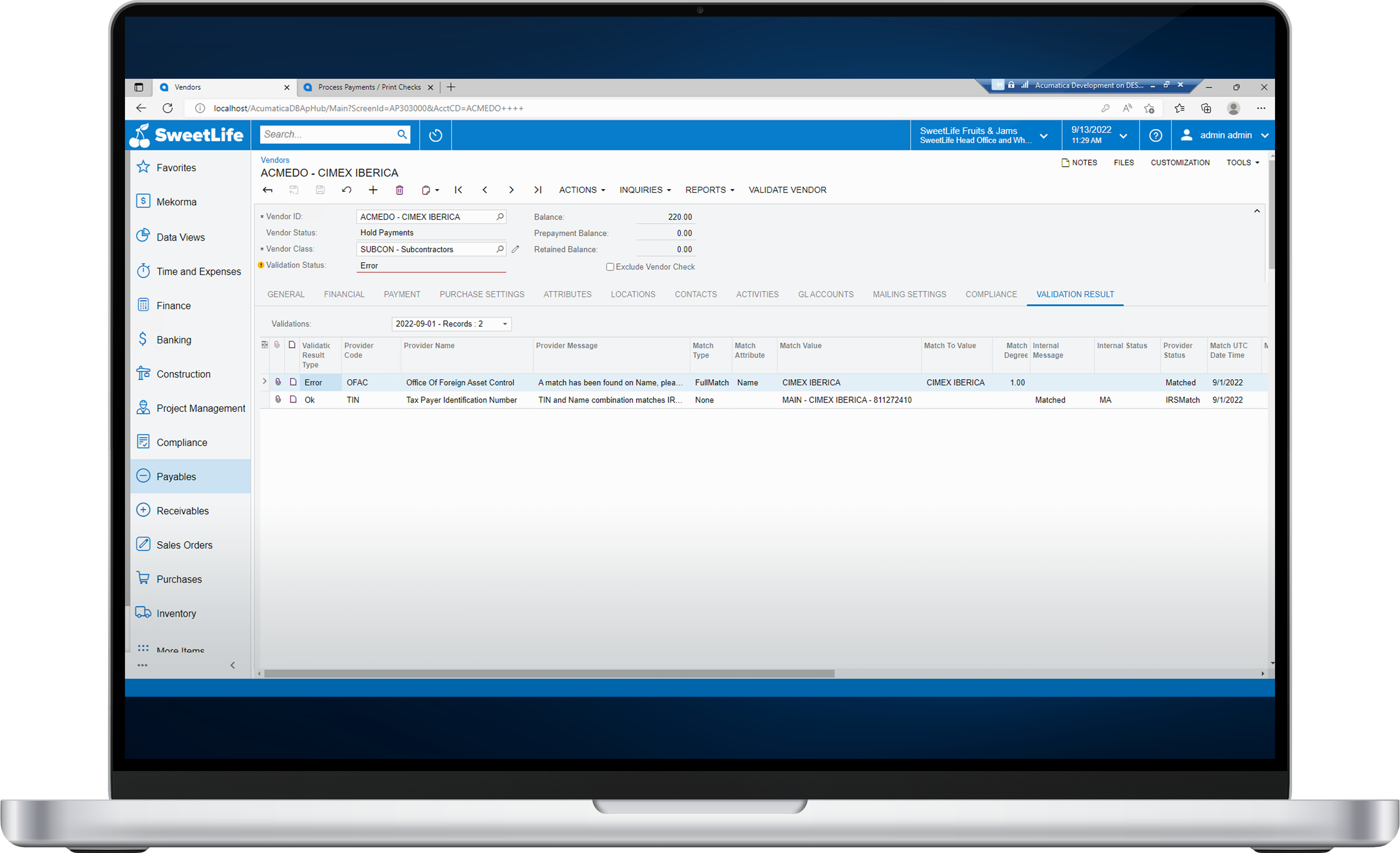 Add Mekorma Vendor Validation to your AP tools!
Benefits of Automated Vendor Validation
Worry-free Vendor Onboarding
Save time
Avoid penalty fees
Be audit-ready
Verifications you can trust
Full ERP integration
Resources for Vendor Validation
Talk to a Solution Expert