Learn & Grow at 2023 Community Summit North America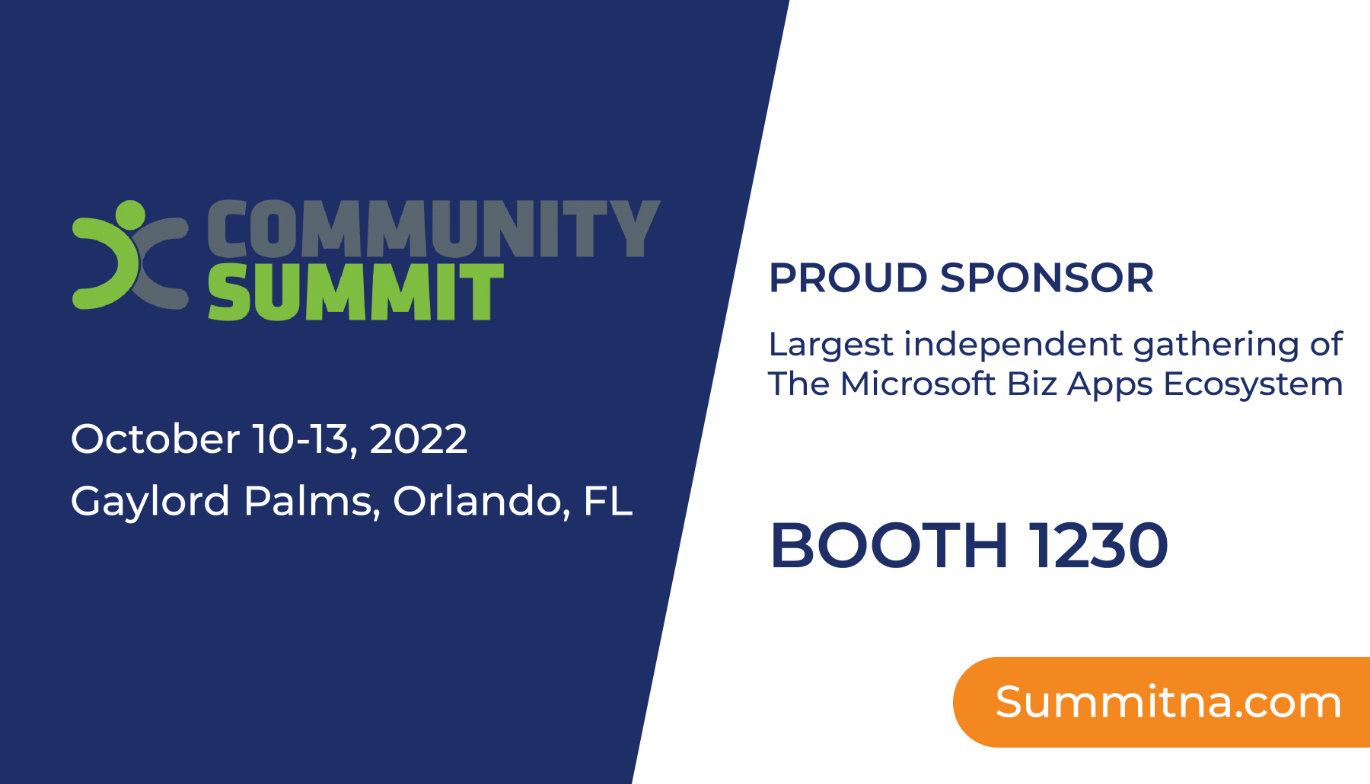 The countdown to Community Summit North America is on! In less than a month, thousands of finance professionals, company admins, citizen developers and a whole host of Microsoft partners will converge in Orlando for a week of learning and networking.
The real value of attending Summit is summed up in the slogan "for users, by users." Each of you – the folks using Microsoft software and add-on solutions every day to keep your businesses running – are at the center of this event.
That means you'll be showing up with both questions and your own expertise. What questions are you hoping to get answered in learning sessions and ad-hoc conversations? What knowledge have you gained since last Summit that might help others?
We'll be there too, ready to learn and share. Just like you, we've got questions:
What are your current challenges as a Dynamics GP or Business Central user?
Where does your Accounts Payable process need streamlining?
Where do you need support, technical or otherwise?
We also have new solutions that just might be the answer you need: come learn about automated invoice entry and mobile workflows for Dynamics GP; discover how you can add electronic signatures to your check payments in Business Central.
3 Ways to Connect with Us
Find us on the exhibition floor at booth #1230 and we'll talk all things AP.


For those of you who like games – play Summitland during Expo hours. Visiting our booth could win you a Theragun percussive massager. These are magical devices, especially for those of us who sit at desks most of the day.


Attend the Power GP Online party on October 12th from 9pm to 12am at House of Blues - register here!
We always walk away from Summit having learned new things about our customers – and we take those insights back to improve our existing products, or to create new ones. But most of all, we hope you return home with all the answers you are seeking!
Most Recent Blogs